Some children from Y2 entered the 'fireworks competition' with the Co-op, Durham Rd, Low Fell.  Today a lady from the Co-op arrived @ school and picked a winner.

Congratulations!
'Rabbit names'
Thank you to everyone who donated to our rabbit fund by choosing names for our two rabbits. We can now announce that the names, which were chosen at random, are Toffee and Liquorice. Congratulations to Eliza Blinkhorn from Year 2. All money raised will go towards the up keep of the rabbits.  
                                         
The world's biggest short-story writing competition for kids has returned and we can't wait to read this year's stories! Please read all of the information HERE to find out everything you need to know about 500 Words and how you can enter…
Poetry competition
'Mum', 'Mummy', 'Mother' ‐ whatever name you use, your mother figure plays an important role in your life. Always there when you need her, offering love and support. With Mother's Day in March, why not celebrate your love for your mum or mother figure through poetry, because a mum can come in many forms. You could dedicate your poem to your stepmum, grandmother or female figure who has always been there for you. Would you like to say thank you for all the things she's done for you or tell her why she is such a huge part of your life? What is it about her that is so special and makes her better than the rest?
Closing Date: Saturday 31st of March 2018
 
How to enter!
Imagine you're about to swap trekking boots with Bear Grylls and head off on your own epic adventure!
Tell us what you'd take on your trip and the top ten favourite entries will win copies of each book!
Would you bring along a bag of gobstoppers so you'd never need to cook over a campfire? A wind-up radio so you can boogie with the orangutans of Borneo?
Be as wild as you like – or just very sensible and wise!


 To celebrate Bloomsbury have launched a magical schools competition where one lucky school will win a library makeover in the Hogwarts house colours, sponsored by Bookspace, plus a trunk of all the Harry Potter books from Bloomsbury!
Twenty lucky runners-up will also win copies of the paperback House Editions and themed goody bags.
So… get busy designing your 'Magical Library'.  You can find all the details for the competition here.
Work together or individually.
Good Luck
Wow!  
Together we all raised £1,200.00.
These funds will be used to pay for some amazing extra-curricular activities in KS1 during the next half term.  
A huge thank you to everyone who took part.
'Bunny Hunt'
Well done to everyone who took part in the Easter bunny hunt.  It was a huge success and the KS1 children showed enthusiasm and excitement about the 'hunt for the bunny'.  We are so grateful to everyone who took part and we will let you know in due course how much we raised as there is still money coming in.


'Egg Competition 2017
All the children from Early Years to Year 6 have entered their character egg into the Kells Lane Egg Competition 2017.  We have had some amazing and unusual entries this year.  Take a look at the photos to see how hard the children have worked on their eggs.
Then the judging took part – Kells Lane Student Councillors judged the eggs.  "This was a really difficult job as all the entries were of a very high standard."

The winners were announced in an Easter Celebration Assembly held in the key stage 2 hall.  A huge congratulations to:-
Tiger made by Maisy – Holly Class
The Little Mermaid made by Maisy – Cedar Class
The Mad Hatter made by Polly – Pine Class
Cat in the Hat made by Matthew – Oak Class
Oompa Loompa made by Ruarie – Poplar Class
The Gruffalo made by Jamie – Juniper Class
Willy Wonka made by Nina – Maple Class
Gruffalo and Mouse made by William – Willow Class
Fantastic Mr Fox made by Isobel – Rowan Class
The Mr Men made by Isla – Beech Class
Finn, Jake and Princess Bubblegum made by Stella – Spruce Class
Goldilocks and the Three Bears made by Rachel – Larch Class
George's Marvellous Medicine made by Cecilia – Elm Class
Cat in the Hat made by Daniel – Fir Class
KS1 overall winner – Mr Twit made by Connie
KS2 overall winner – Cat in the Hat made by Daniel

Name the Bunny and the Easter Bunny Hunt
The children in Early Years and KS1 have been busy this week decorating their class bunnies; they were inspired by the Snow Dogs and have really impressed us all with their amazing designs. The 'name the bunny' competition is next week and during the holidays, we hope you will all enjoy the 'bunny hunt' in Low Fell.  Good Luck to everyone and we will look forward to announcing the winners after the Easter holidays.
Bananagrams – Year 5 & 6

Since January, Year5 and 6 have been battling it out in the Bananagrams competition.  It is a national competition where our school ' Best of the Bunch' goes through to an online stage with the chance to go to London to play against the top 12 Bananagram players in the country.  A huge well done to Edward in Year 5 who was our runner up and Lucy in Year 6 for becoming our 'Kells Lane Best of the Bunch'.
500 words Competition
Miss Wilson had an assembly to discuss the 500 words competition with KS2.  Year 6 are in the process of entering their 500 words.  The competition is open now and closes on Thursday 23rd February. Happy writing and good luck to all who enter!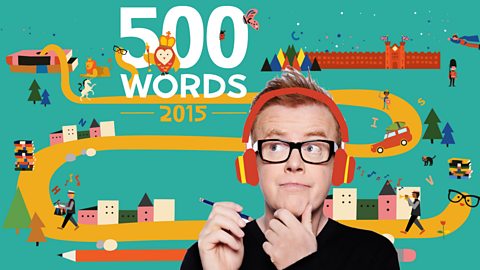 Low Fell Library Art Competition
Closing date for the competition is 24 February 2017
Congratulations to our 4 winners:-

Nina – year 3

Hannah – year 3

Nalani – year 5

Stella – year 5

and our runners-up

Emily – year 6

Lola – year 5

Dulcie – year 6

Ben – year 4

Anya – year 5

Alana – year 4
Tom Gates Competition

Click here     for information on how to enter.
Writing Competition
 
Do you love to read funny books?
Have you got some funny stories to tell about school dinners?
If you answered YES, this is the competition for you!
To win EIGHT fabulously funny books by Pamela Butchart, simply answer this question:
What is the worst school dinner you've ever had and why?
Have you suffered through mashed potato so lumpy you could use it in a snowball fight?
Were your sandwiches soggier than a rainy day by the sea?
Have you looked forward to a scrumptious dessert, only to find your custard was colder than the South Pole?
Tell us about your worst school dinner to win!
Closing date 2nd December 2016.
click here 
 to enter.
Parents will have to create a profile for the writer with login details please view the summer challenge website (click book above) for more information.