School Council Elections 2018
Election fever hit Kells Lane as annual voting for our school student councillors took place this week.

Many children in Year 5 had written very persuasive letters of application to the current school council, who had the very difficult job of shortlisting the 8 candidates.  Those who were successfully shortlisted gave their election speeches on Tuesday.

All the children who took part in the elections this week were an absolute credit to themselves, the school and their classes. Their speeches were superb and all candidates spoke clearly and confidently in assembly to the rest of the pupils and staff.

Children from Year 1 to Year 5 had the opportunity to vote – marking choices on their ballot paper and posting it in the ballot box.  The votes were counted and checked by the current student councillors and Mrs Whistler.  It was a very close run election race.  However, we do now have our School Council representatives for the next academic year.

Congratulations to the following children:

Edith A

Oliver F

Joseph G

Eva J

We know that they will do a fantastic job.
School Council 2017-2018


On Friday 7th July Kells Lane School Council will be hosting their first ever Auction to raise money for the playground improvements.  There are some fantastic items to bid for and we have a few extra stalls: gardening club stall, guess the sweets in the jar and Guess the Teddy.  Refreshments will be served from 3:30pm and the Auction will run from 4pm-5pm.
A huge thank you to everyone who has donated items to our fundraiser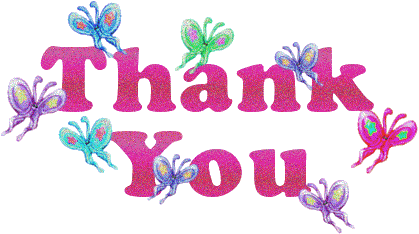 List of items to bid for:-
Rimmel eyebrow sculpting kit (donated by Boots)

Max Factor natural look gift box (donated by Boots)

£10 gift voucher for Springfield Florist

£20 gift voucher for April Egan Hairdressing

£20 gift voucher for Cooltan

Costa Coffee Gift Set-syrups, saucer & spoon (donated by Costa Coffee)

£10 gift voucher for Carters of Low Fell (butchers)

Summer holiday hamper (donated by Early Years)

Chocolate hamper (donated by Year 5)

Sweets and Candy hamper (donated by Year 1)

Stationery hamper (donated by Year 3)

Savoury Nibbles hamper (donated by Year 2)

Pamper hamper (donated by Year 4)

Arts and Crafts hamper (donated by Year 6)

Wine & Bottles hamper (donated by staff)

Family ticket for Whitehouse Farm

Family ticket for Adventure Valley

2 tickets for Beamish Museum

1 ticket for free admission into Diggerland plus 10% discount for accompanying visitors

Family ticket for Namco Funscape

Pass for 4 people into the Centre for Life

Family pass for Gibside

Family pass for the Alnwick Gardens

Scarf and soap gift set from Soap and Scarves (donated by Wendy Halliday)

2 x Stationery sets from Pop-up (donated by Mrs Gledhill)

£10 gift voucher and a bottle of wine from Imperial Restaurant

Voucher for two luxury hot chocolates (donated by Stairways Cafe)

£5 voucher for Urban Bakery

Box of Milk Tray (donated by Co-op)

Voucher for a free gel polish on hands and toenails (donated by Claire Gibb)

Hair products gift set (donated by Roots Hair Salon)

Bar of Galaxy Chocolate (donated by Herons Food)

Mcvities Tasties biscuit selection  box (donated by Herons Food)

Voucher for Kip McGrath tuition sessions (donated by Kip McGrath, Gateshead East)

Gift Basket (donated by Victoria@Nisa)

CD Stand (donated by House 2 Home)
Please support our fundraiser……
School Council Elections 2017

Jack 
Emily 
Cammy 
Anya 
School Council 2016-2017