Primary Athletics Festival 2018

Pupils from Years 4 and 6 represented the school at Gateshead Stadium. A great day was had by all and many heat, semi-finals, finals and medals were won. Well done to everyone!
Multi Skills Key Stage 1 Event – Gateshead Leisure Centre – 7.3.18
On Wednesday morning ten children from Year 2 went to Gateshead Leisure Centre to take part in the annual Multi Skills event. The children took part in over 8 events which developed the children's physical skills through target games, mini hockey, football dribbling and team building skills. Most of all, the children had fun and got fit at the same time.
The children were commended on their enthusiasm and attitude towards all the activities they completed. All children received a certificate in assembly to recognise their achievements.
Go Year 2, you shone!

The children had a fantastic time testing out their sporting skill in activities such as 'Monkey Jungle Relay', 'Lion Rugby' and 'Elephant Football'. They really enjoyed it and were an absolute credit to our school.
Later in the week, on Thursday night, our Year 6 football team took part in an indoor 5-a-side tournament at Gateshead Stadium. The boys started brilliantly winning their first game 2-0 setting them up nicely for the next game. Unfortunately, despite dominating the second game and having the most goal scoring opportunities, they were defeated in 1-0 in the second match. In our final match, Windy Nook went away with the victory and were deserved winners of the tournament overall. The boys played their hearts out and were very unlucky. Their sportsmanship was fantastic throughout all their matches. Well done boys, you did our school really proud!
Kells Lane Sports Ambassadors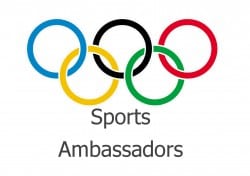 The key role of a Young Sports Ambassador is to support Active Schools and use the School Sport Award to influence six aspects of school sport –
1. Extra curricular sport provision
2. Links to community sport opportunities
3. Opportunities for competition
4. Celebration of pupil achievements in sport
5. Leadership opportunities for young people
6. PE in schools
You will also reflect the views of other people and will influence and shape decision making in sport.
SPORTS NEWS UPDATE
Year 6 Football
Kells Lane Year 6 football team had their final 2 matches in the league last night. The team got off to a great start with a resounding 3-0 victory over Oakfield, playing some brilliant football. This put the team on 9 points which meant that at least a draw was needed in the final game against Glynwood. The boys, despite having already played 1 match, showed great energy and determination and went in at half-time leading 1-0. Again, in the second half, the team played their hearts out but a resurgent Glynwood managed to win the game in the dying minutes with the score finishing 2-1, which means the boys finished second in our league after a fantastic and enjoyable campaign. Well done boys, I am very proud of you all for your hard work, exemplary attitude and sportsmanship shown in all our games. You should all be very proud of your achievement!
The Kells Lane Year 6 football team played Harlow Green last night and they continued their winning start to the Thursday League with a resounding 3-0 victory. Although a bit nervy in the first half playing against a well-organised Harlow Green team, the boys came out in the second half with the score at 0-0 determined to get the victory. Courtesy of 2 superb goals from Edward and Jack and 1 from super-sub Benji with his second touch after coming on, the boys were well-deserved winners showing their class in the end. A good all-round team performance with a solid defensive display and a hardworking midfield. Great win boys!
5.10.17 Kells Lane v St. Peters
A great start to the Year 6 Thursday 7-a-side league last night with a well-earned 2-0 win over St. Peters. The boys worked extremely hard and were unlucky to go in at half-time with the score at 0-0. Playing together for the first time, the Kells Lane boys grew in confidence throughout the game and clinched it in the second half with a well-taken finish from Jaedon and a screamer from Sonny. (We won't tell anyone it was a cross, Sonny, don't worry).
A hardworking performance and great teamwork really paid off. Well done!

Year 6 have been to Fell Cricket Club this week to enter into the Kwik Cricket tournament.  They showed determination and great teamwork which enabled team A to make it through to the finals in June.  Well done to everyone who took part – cricket stars in the making!
What a fabulous day – the sun was shining!
I felt really included in the team because everyone was so supportive.   ELSA
It was good and it made the school day really fun!   OLIVER
I'm tempted to take cricket further!   BEN
Even though some teams didn't come first, we really enjoyed today!   HARRY
It was really fun and we got to interact with other schools.   IBEN
Everyone played as a team and everyone put something in!   CHRIS
                                                                                                                                                                              
Year 5 Kells Lane Basketball Team played in the finals of the Newcastle Eagles basketball competition where they unfortunately lost to the eventual champions Crookhill 4-2.  They played incredibly well and showed true determination in their game.  All children received medals on court during the half-time break of the Newcastle Eagles v Manchester Giants game.
A lovely evening was had by all!
MATCH REPORT
Girls Football Bonanza at the Champion's League

On the 24th November 2016 our Kells Lane girls (Sarah, Grace, Georgina, Annabelle, Grace B, Elsa, Lily and Lucy) went to the Gateshead Stadium final after our 2nd place position last week got us into the Champion's League.

Our first match was against Windy Nook and although our hard work was indescribable we lost 4-0.  Even though our striker, Grace, scored a goal in stoppage time.  In the matches we were given great advice by our TERRIFIC TEACHERS: Mr McIntosh and Mrs Anderson-Harrison.

Our second match against Harlow Green was still one of our best games but unfortunately not good enough.  We battled through the third game.  And finally on our fourth match we won 1-0 against St. Peter's!

Even though we came 5th overall, we worked as well as we could and are holding our heads high!  Thanks for reading our report.

Kells Lane Girls Football Team
Cross Country
You must provide the correct slide type on the [pjc_slideshow slide_type='your_slide_type'] shortcode
Extra Curricular Clubs
Boys Football
thursday-league-results-and-tables-2016-1
Indoor Athletics





Tag Rugby