Books to read this Christmas
Age 0-4
Katinka's Tail by Judith Kerr
From the beloved creator of Mog and The Tiger Who Came to Tea, this feline adventure – featuring the snow-white Katinka and her unusual tail – will enthral toddlers with its gentle, gold‑flecked domesticity.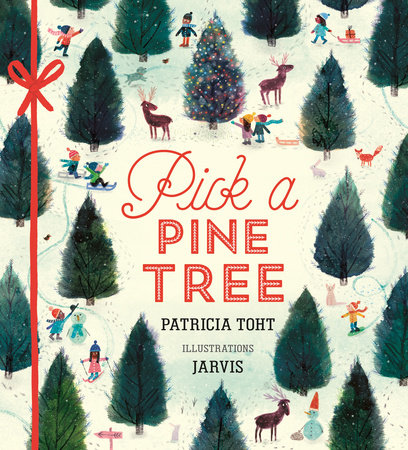 Pick a Pine Tree by Patricia Toht
Illustrated by Jarvis
Anticipation builds throughout this rhyming, ritual account of choosing and bedecking a tree. Everyone in the blocky, soft-glowing images is beaming, from people to pets to plump Santa ornaments; by the end of the book, readers will be, too.
Mopoke by Philip Bunting
In a series of splendid visual/verbal jokes, a mopoke (or southern boobook owl) is denied the peace he craves – until, refusing to be a snowpoke, a slowpoke or a glowpoke any longer, he takes to the wing, leaving Nopoke.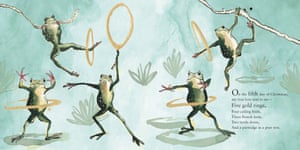 Illustrated by Anna Wright
Gorgeously gilded, darkly leafy and understatedly humorous, this richly textured version of a well-loved carol features frog lords a-leaping and woodpecker drummers, as well as partridges, pears and calling birds in ink, watercolour and collage.
Age 5-8
One Christmas Wish by Katherine Rundell
lllustrated by Emily Sutton
Costa shortlistee Rundell's first foray into younger fiction is a witty story of a lonely boy, four mischievous tree decorations and a wish on an unlikely star, complemented perfectly by Sutton's intricate, luscious illustrations.
Fairy Tales by Hilary McKay
Illustrated by Sarah Gibb
Via enthralling framing narratives, deft twists and thought-provoking details, McKay renews classic tales – including The Twelve Dancing Princesses and Rumpelstiltskin – in this sumptuous collection, enriched by Gibb's evocative black-and-white line drawings.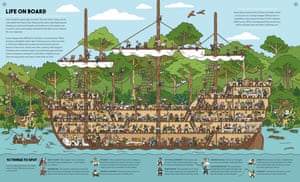 Illustrated by Harry Bloom
An absorbing non-fiction variation on the search-and-find trend, this treasure chest of pirates' lives, skills, ships and booty boasts a 3x magnifying glass (incorporated ingeniously into the cover), a rogues' gallery and a pirate-slang glossary. Hoist the mizzen!
A is for Art by Paul Thurlby
Amid a plethora of art-focused children's non-fiction, Thurlby's alphabetical guide – an introduction to the National Gallery and to many artists, techniques and movements – stands out for its demystifying enthusiasm, bold, cheerful design and inspiring sense of possibility.
The Story Orchestra: The Nutcracker by Jessica Courtney-Tickle
Beautifully designed and vividly illustrated, this mouth-watering musical book contextualises excerpts of Tchaikovsky's ballet music within a sugarplum-sweet retelling of the story.
Age 8-12
The World of Moominvalley by Philip Ardagh
Illustrated by Tove Jansson
Bound in celestial blue and gold, featuring a foreword by Frank Cottrell-Boyceand Tove Jansson's glorious illustrations throughout, Ardagh's weighty, witty, carefully curated guide to the Moomins, their friends, their philosophies and their habitats – as well as the life of their mysterious creator – offers hours of browsing to aficionados young and old.
Illegal by Eoin Colfer and Andrew Donkin
Illustrated by Giovanni Rigano
Twelve-year-old Ebo's journey from his village in north Africa, following in his siblings' wake, brings him to a dangerous Mediterranean crossing in this arresting graphic novel. Full of contrasts – cold sea and scorching desert, small kindnesses and casual cruelty, hope and sorrow – it tells the stories behind the blunt headline statistics.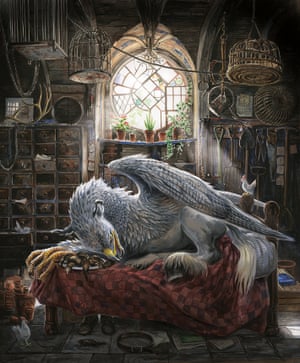 Harry Potter and the Prisoner of Azkaban by JK Rowling
Illustrated by Jim Kay
Harry's third adventure at Hogwarts is reinvigorated by Jim Kay's superb painterly images. From the crepuscular grandeur of the towering Knight Bus to the dappled, strokable feathers of Buckbeak the hippogriff, his work invests Rowling's world with yet another layer of magic.
The Island at the End of Everything by Kiran Milwood Hargrave
Amihan has lived all her life on the island of Culion, where many people have leprosy – including Ami's mother. It is a place of joy, however, until harsh authority descends, parting families and uprooting children. Shortlisted for the Costa award, Milwood Hargrave's second novel is original, poignant and saturated with a sense of wild nature.